Google announced a new feature to Google Stadia, Party Stream, which you can stream directly with your friends. They have also improved the YouTube stream, one of its unique features since it streams directly from Google's server.
To stream you does not require any additional hardware, and quite a handful to have this feature. However, it still lacks features like Camera overlays, but Stadia's YouTube makes this feature quite accessible. This feature is available to all stadia players, Rolling out to all in the next few days on desktop and mobile web on Android.
How to Stream Google Stadia's Gameplay with your Friends
The company officially support this feature without the need to use third-party service like YouTube.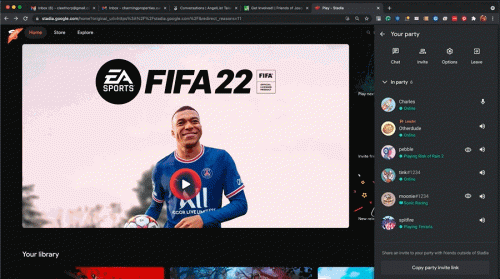 While playing a game, open your Party option.
On the bottom, You will find the Copy party invites link.
Copy the link, and Share it with your friends to invite.
That's it,
This feature seems to spectate your Gameplay through Stream using the Stadia app. You can share stream gameplay with stadia parties with your 9 friends (Each party stream supports up to 10 players) simultaneously. Not to mention, You can continue to use Voice Chat in the game with everyone at the party.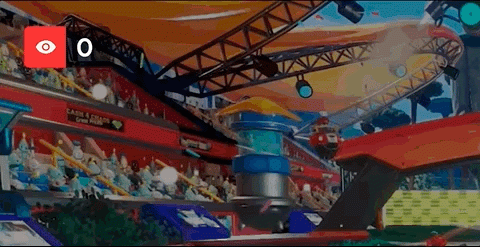 The stream will offer to join and leave notifications and allow them to send a message and emoji reactions. On the other hand, Stadia is also working to support 4K Video with HDR Streaming directly to youtube. With the recent changes, you can resume Livestream without changing the URL, but changing game supports.